Lebel-sur-Quévillon kraft mill
– Project status, careers and recruitment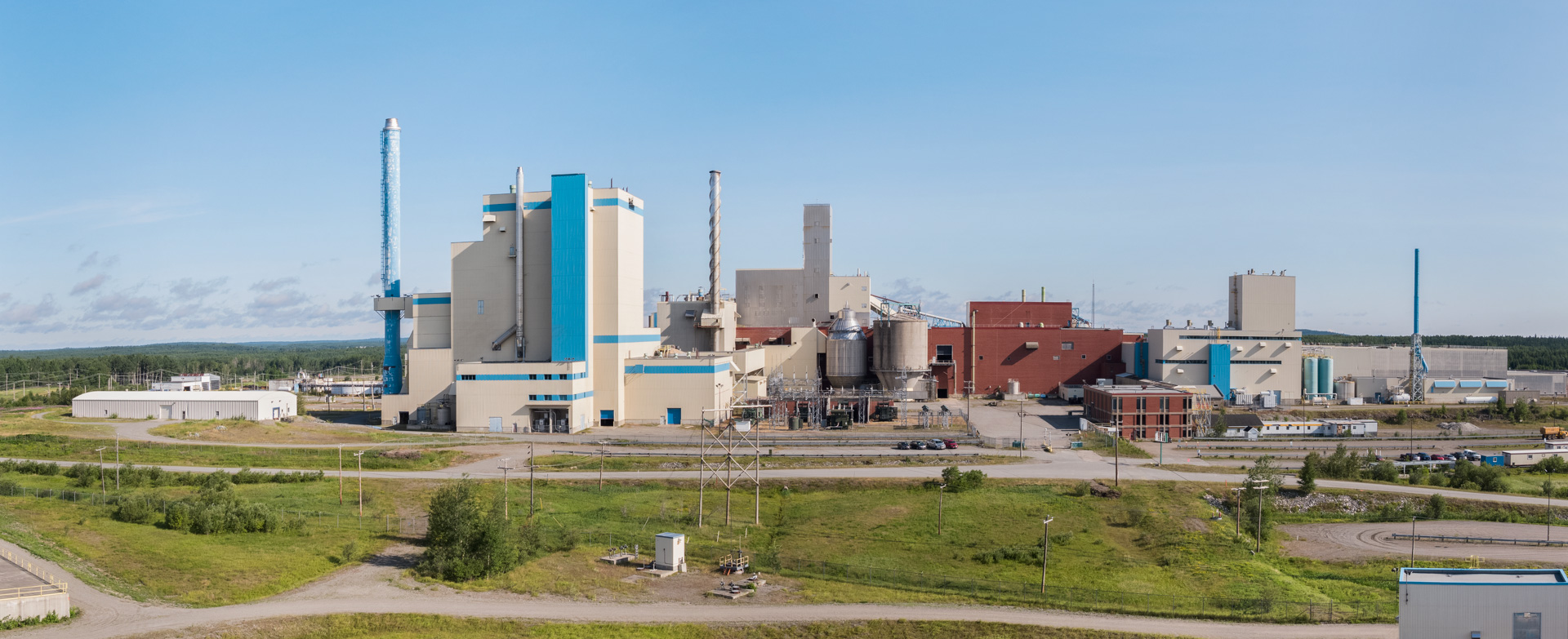 LSQ 2020
The reopening
In 2018, family business Chantiers Chibougamau finalized the acquisition of the Lebel-sur-Quévillon kraft pulp mill and its energy generation equipment and land.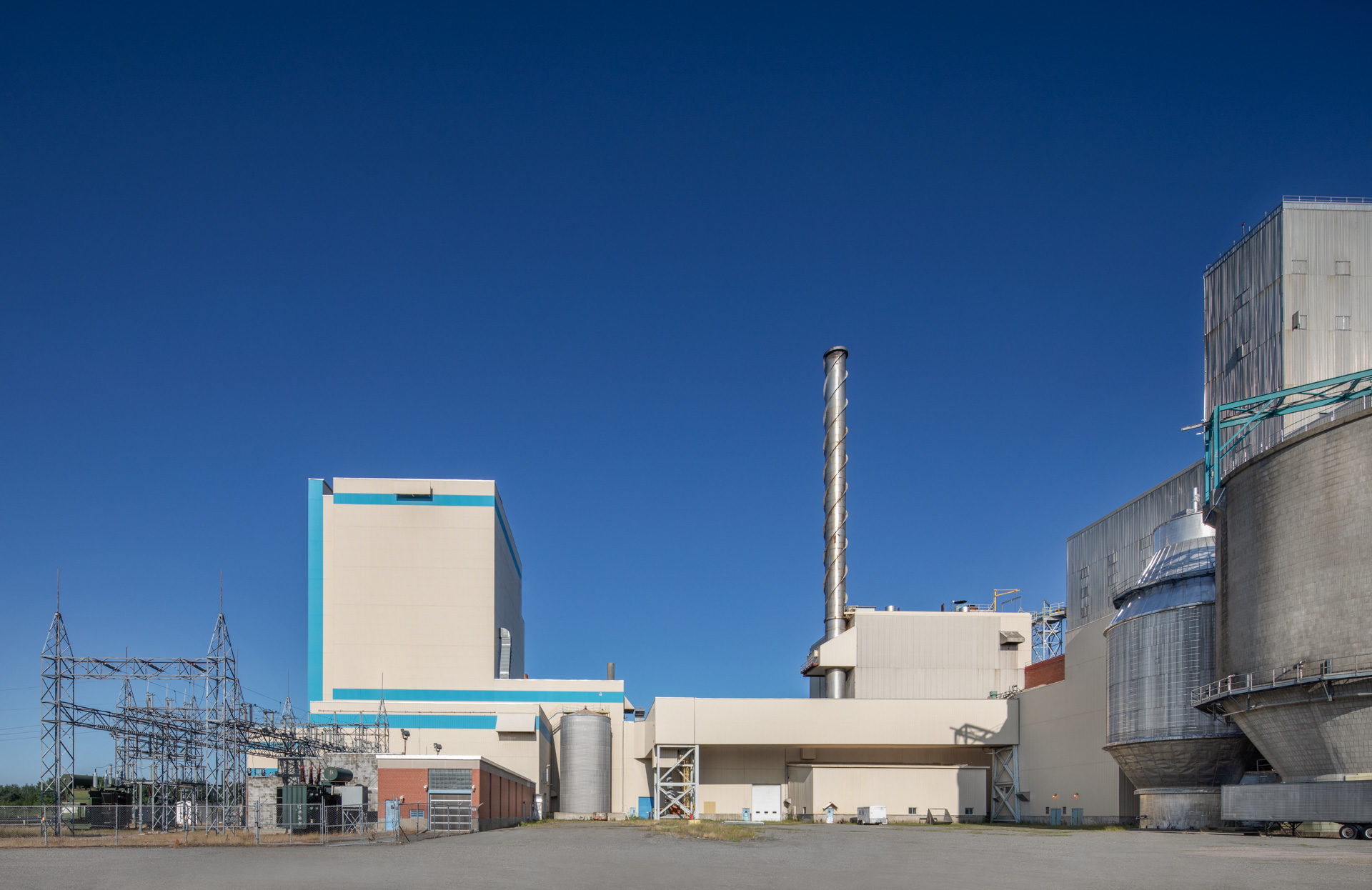 Although the mill closed over a decade ago, its strategic production equipment is still in excellent condition. The global market for kraft pulp has been transformed in recent years, offering significant prospects for decades-long growth.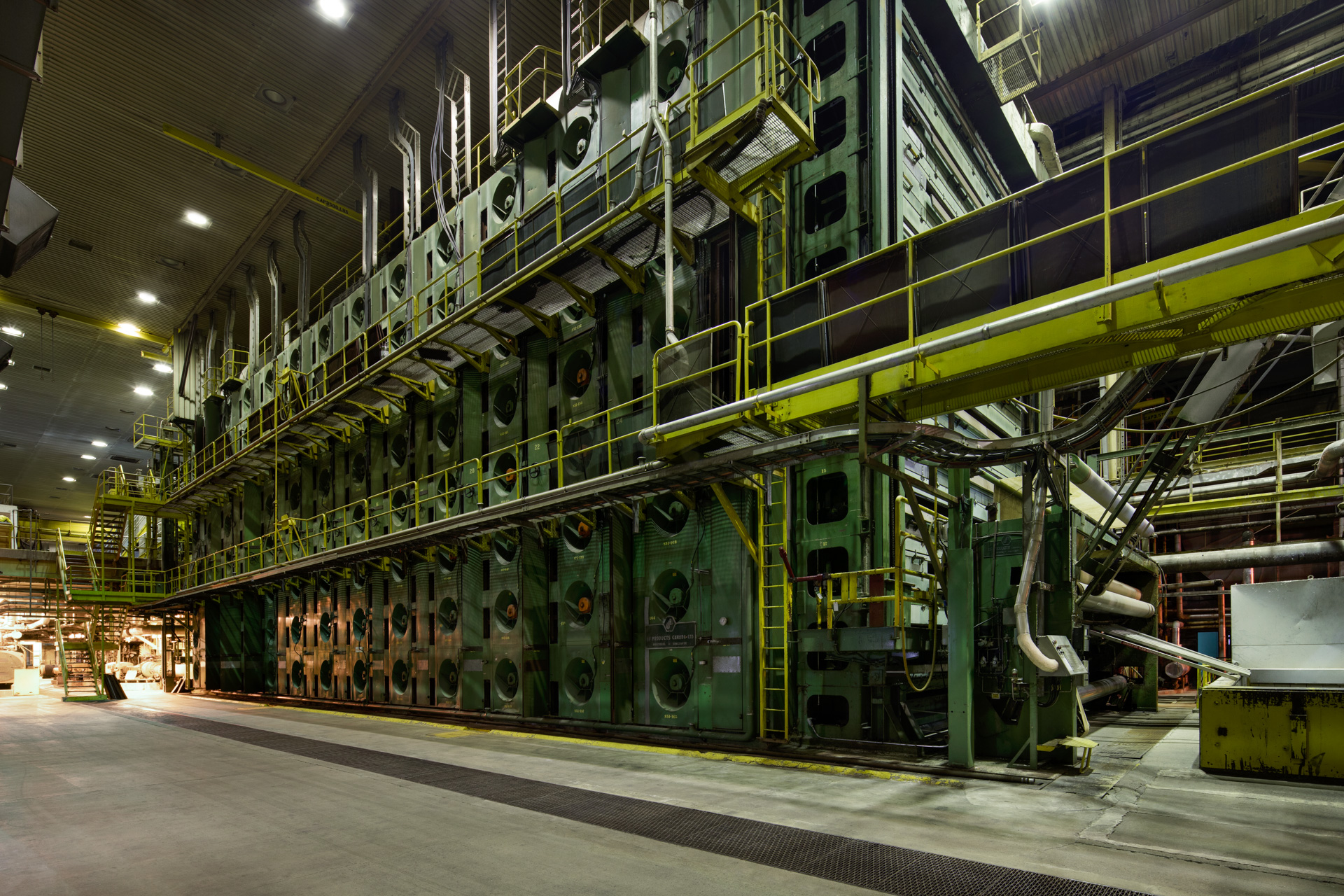 This change is due to the increased consumption of tissue paper in Asia; global interest in consumer products, food and beverages in eco-friendly cardboard packaging and cups; and the emergence of e-commerce, which requires individual items to be shipped in secure packaging. All these products require the kind of kraft pulp that will be produced in Lebel-sur-Quévillon.
What's more, kraft pulp made from Quebec softwood is internationally renowned for its superior quality.
Another benefit of this project is the recovery of wood chips from sawmills throughout Quebec. Moreover, the mill will once again become a major driver of the local economy in Lebel-sur-Quévillon, of the Boreal forest forestry sector, and of the Quebec economy as a whole.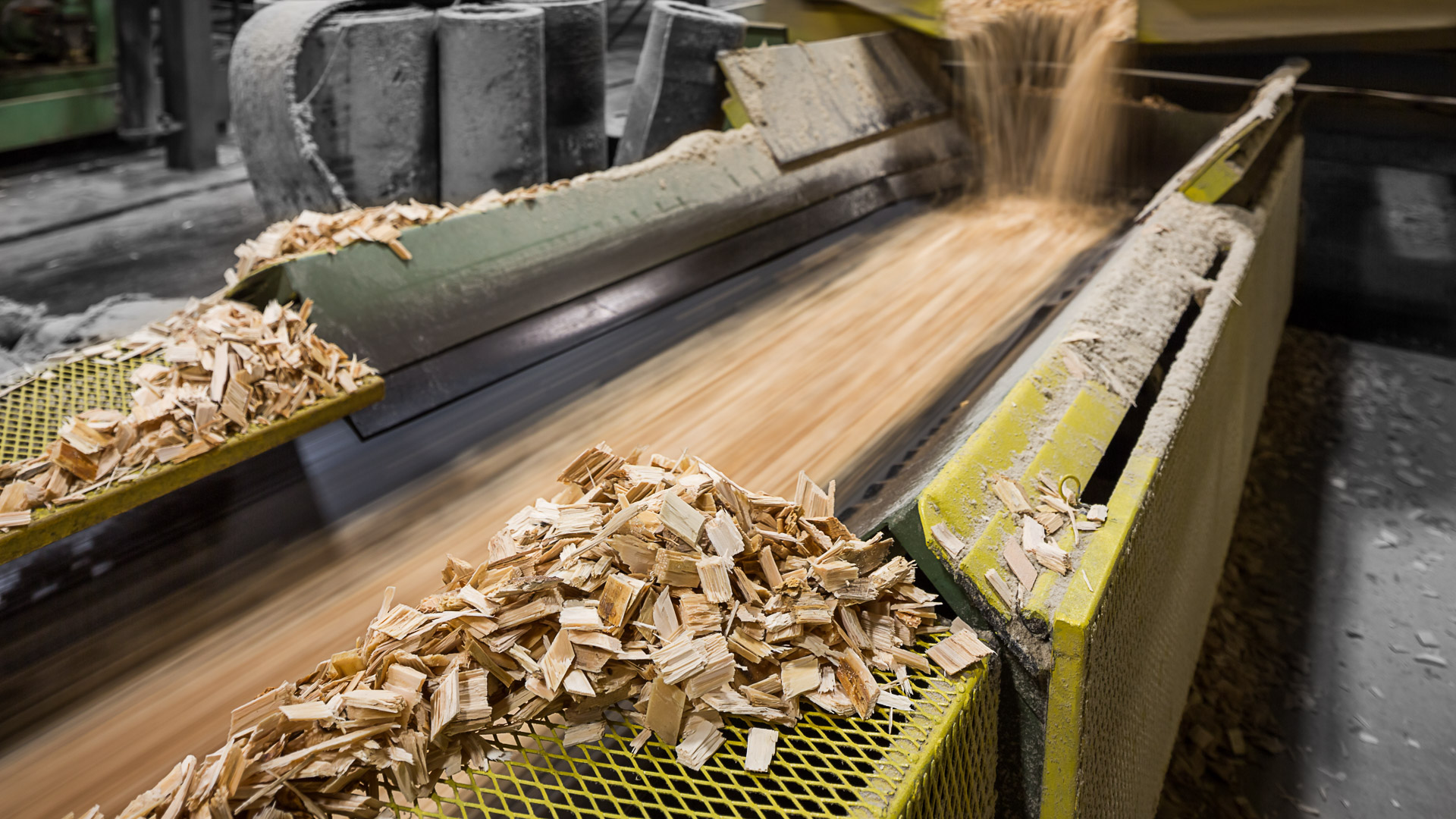 Exploratory market development research indicates that when the mill reopens, it will coexist with existing kraft mills without encroaching upon the natural markets of other Quebec companies.
Joining our portfolio of Nordic-branded operations, the Lebel-sur-Quévillon mill will be renamed Nordic Kraft.
We look forward to meeting you and discovering how you want to contribute to the success of the revitalization of the Lebel-sur-Quevillon kraft pulp mill.
Tell us without delay:
the position(s) you would like to occupy
what are your professional and personal expectations or constraints that should be considered when planning your arrival on the team
To apply, send your résumé via the site
Become part of Chantiers Chibougamau's big family!
Starting now, and over the upcoming months, we will be hiring over 300 men and women that will represent the driving force of our mill.
We are looking to fill a wide variety of roles:
Industrial mechanic
Stationary industrial machinery
High pressure welding
Industrial piping
Instrumentation and control
Laboratory technicians
Industrial hygiene
Mechanical or electrical planning
Logistics management
Mechanical, electrical or chemical engineering
Daily workers, fixed machinery operation
Network Administration, Accounting, Chemistry, Managers, etc.
DO YOU HAVE THE FIBER OF BUILDERS?
To get the mill up and running, we're looking for a team that's as motivated as us to make this venture a success. That means staying on budget and on schedule over the coming months and having the skills to make our mill one of the most productive, agile, and efficient in North America.
While we hope that a maximum of our employees will settle and live in the community of Lebel-sur-Quévillon, we are sensitive to the fact that it can be difficult to relocate in the short term.
In case you are not already resident in the Lebel-sur-Quévillon area, we invite you to watch this video which presents the exceptional attributes of this living environment. We are also working to provide flexible accommodation and hosting options so that we do not deprive ourselves of the contribution and talent of those who choose us!
Discover Lebel-sur-Quévillon: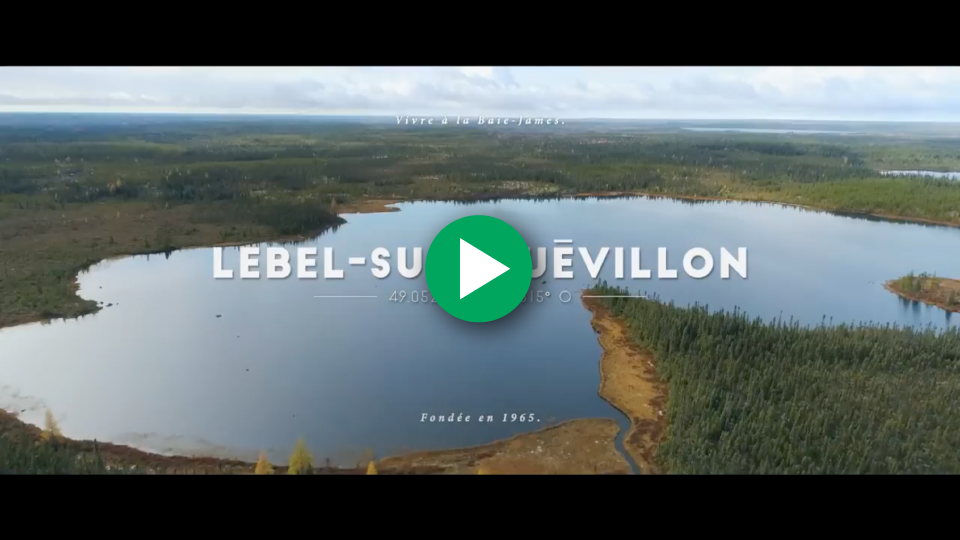 To apply, visit (in French only) emploi.nordic.ca
For an overview of the financial incentives to settle in Lebel-sur-Quévillon, visit (in French only):
Over the past year, we have begun renovations and engineering work to recommission and enhance the equipment on site.
In addition to refurbishing this equipment, we will use the opportunity to upgrade it by integrating numerous digital components that will boost the performance and competitiveness of the mill over the long term.
Reopening timeline highlights:
Automn 2018 –
Winter 2019-2020

Revitalization of production equipment, especially electrical systems, chemical equipment, and energy generation equipment

2020

Start of production
Founded in 1961, Chantiers Chibougamau is the result of the extraordinary entrepreneurship of our CEO, Lucien Filion, whose children and grandchildren today work alongside over 900 men and women to make the company better, faster and more productive, day in and day out.
Never satisfied with the status quo, our team doesn't aim to be the biggest, but simply to always improve upon yesterday's performance. For a glance at our history, we invite you to view this video produced for our 50th anniversary (in French only).
The history of Chantiers Chibougamau: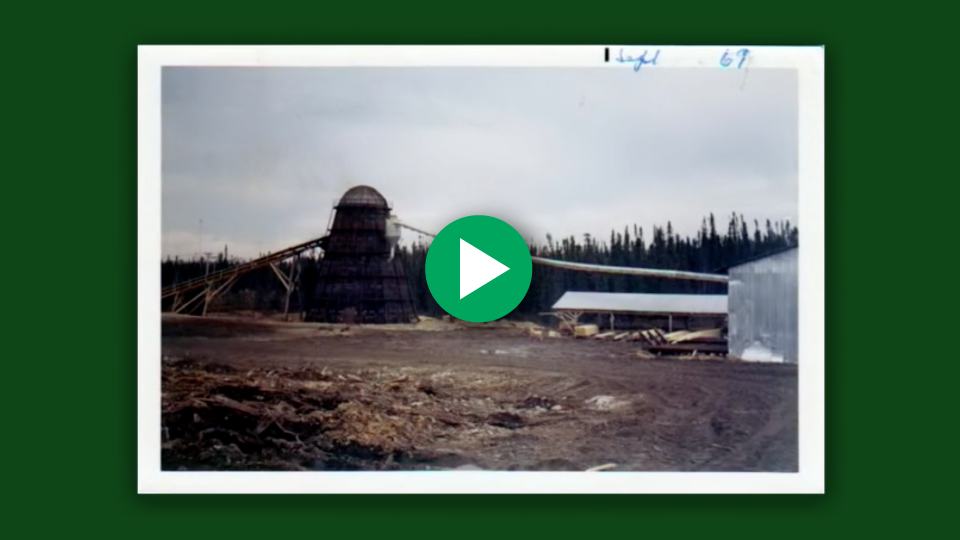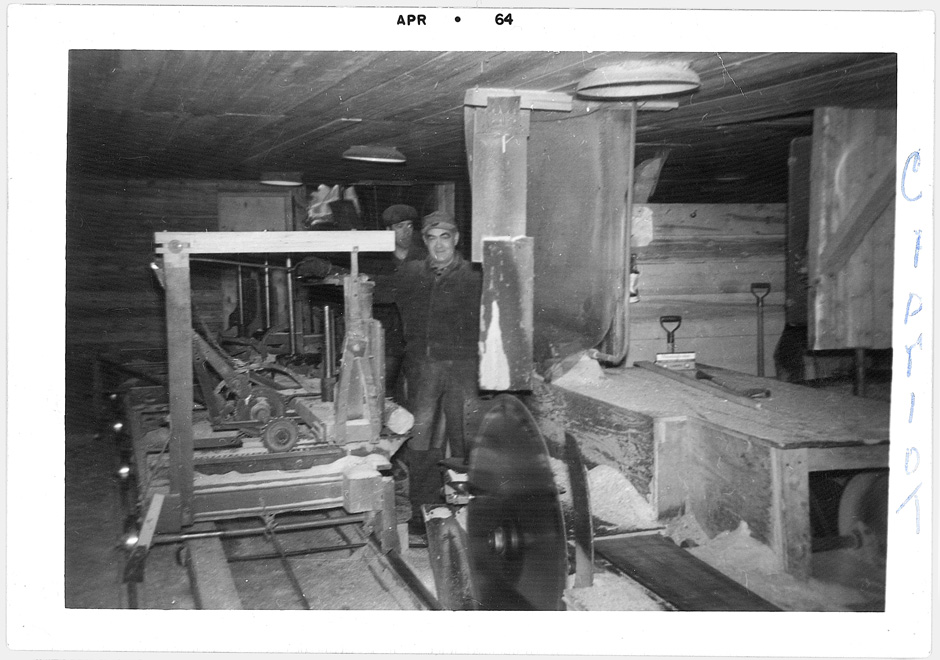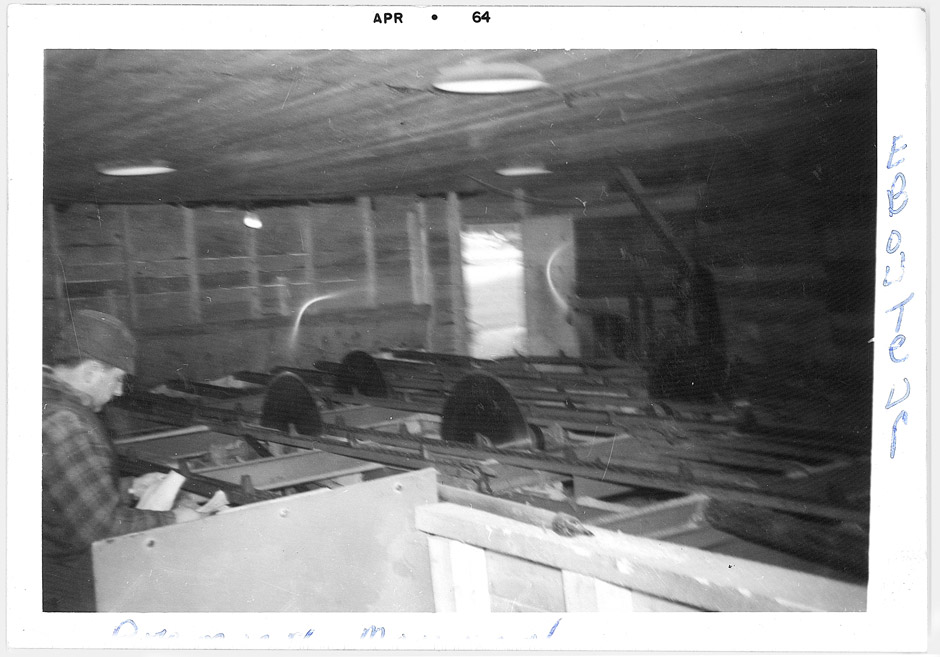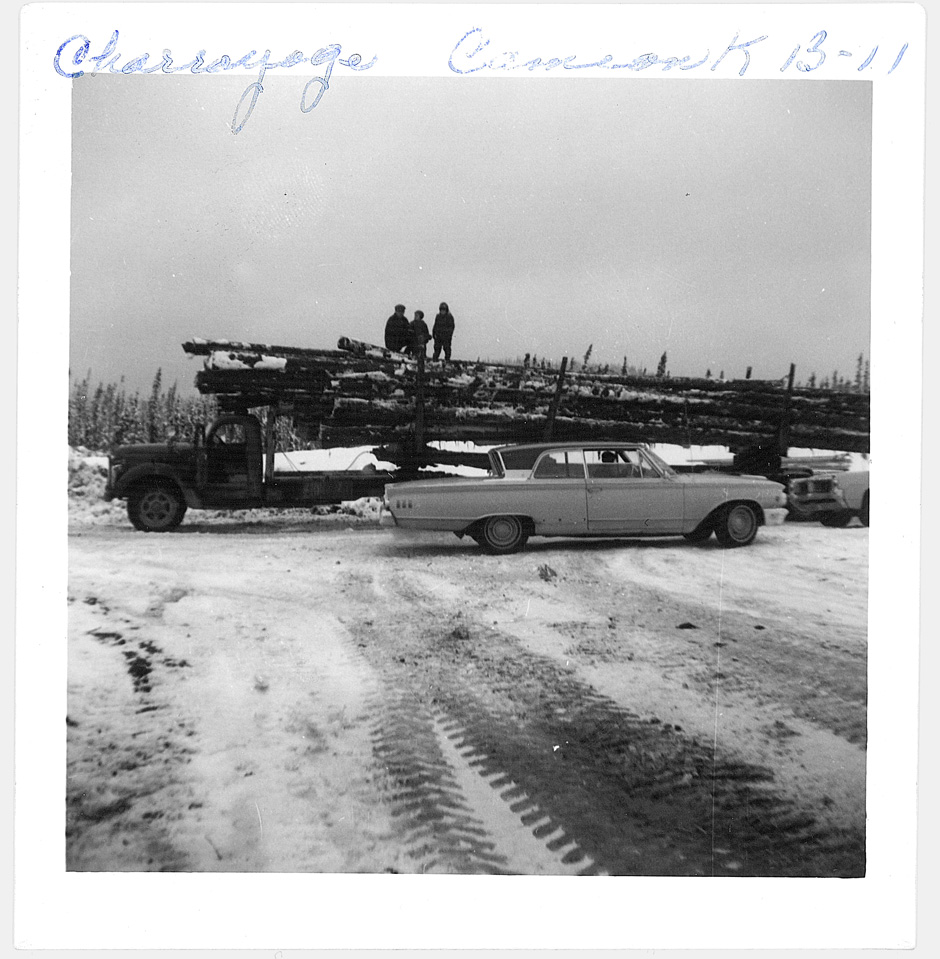 With unfailing drive and a healthy dose of audacity, we blazed new trails by entering the engineered wood manufacturing sector in the mid-nineties. After establishing the Nordic Structures team at the turn of the 2000s, we have continued to push the limits, building a reputation through our approximately 2,000 mass timber construction projects throughout North America and our highly acclaimed residential construction products.
In 2015, we acquired another independent sawmill, Scierie Landrienne. Thanks to this acquisition, we now process an 8% share of Quebec's public softwood forests. At Landrienne, we discovered an experienced and dedicated team that contributes to the vitality of our organization on a daily basis.
Our ideal team members are responsible, sincere and driven—exactly the qualities we aspire to as a company! Our values of common sense, hard work, respect, trust, ambition and accessibility reflect our character as a family business.
At Chantiers Chibougamau, we offer more than a job: we offer you to be part of the family! And we are looking for people who, like us, have the fiber of builders.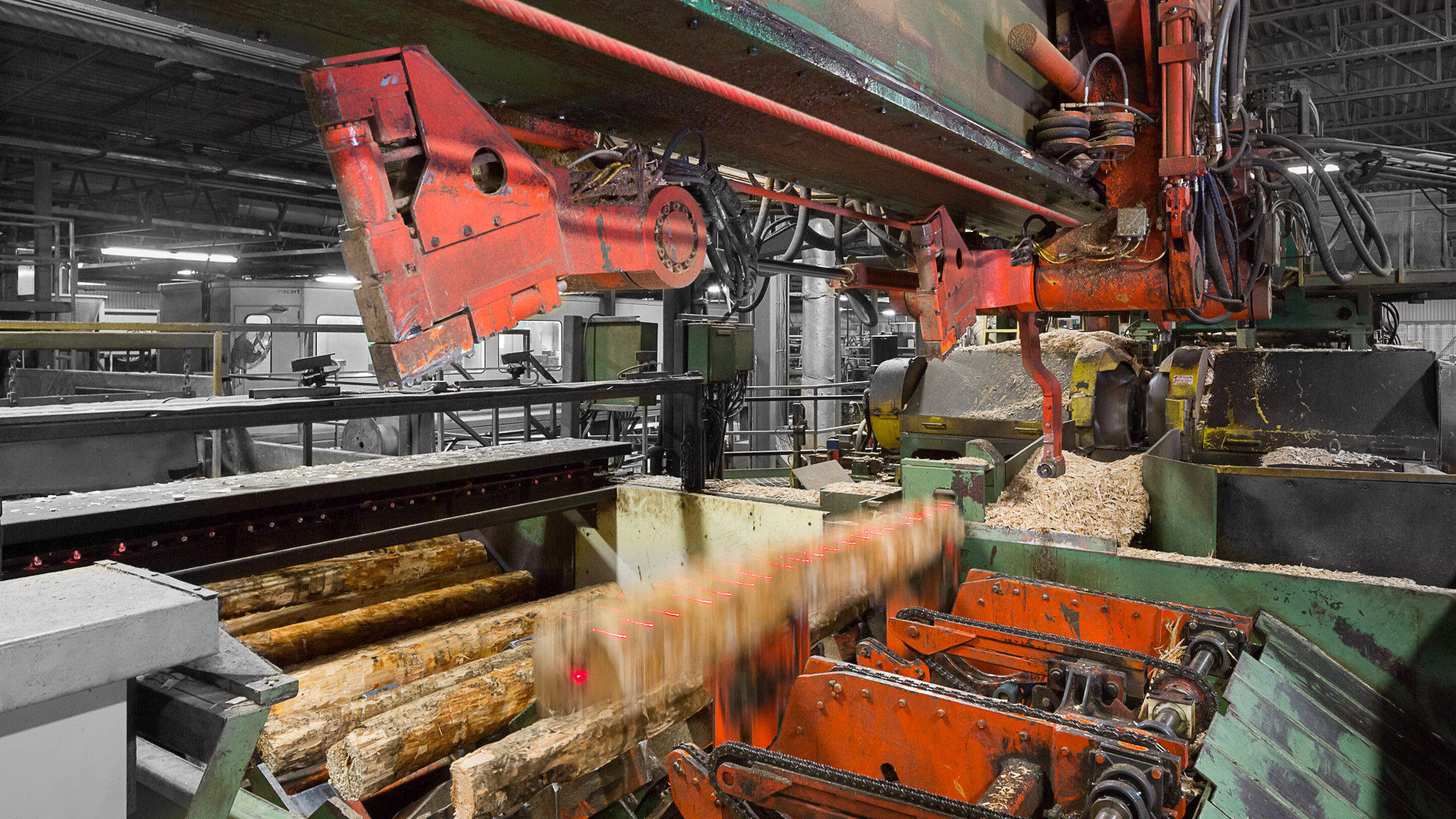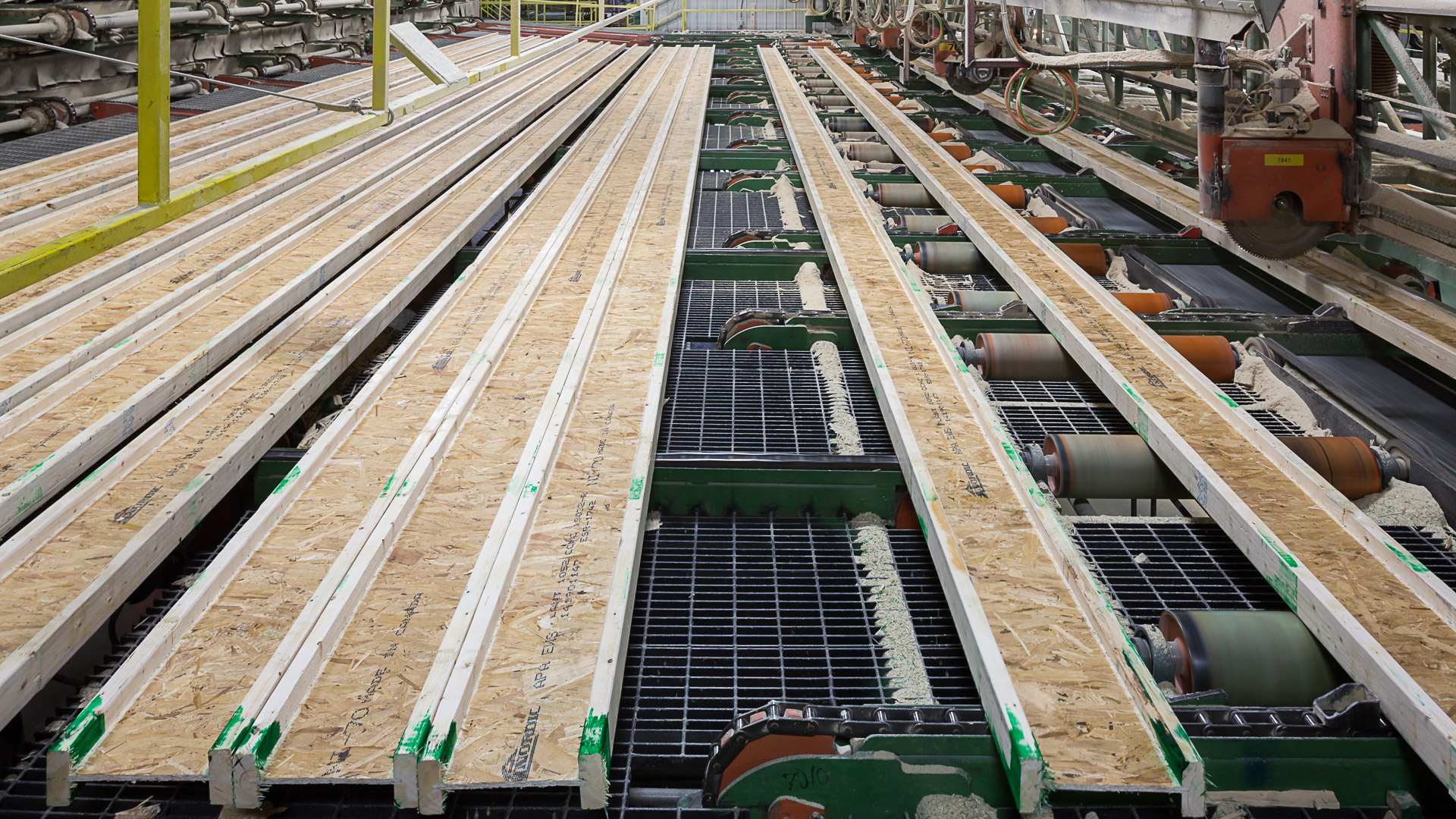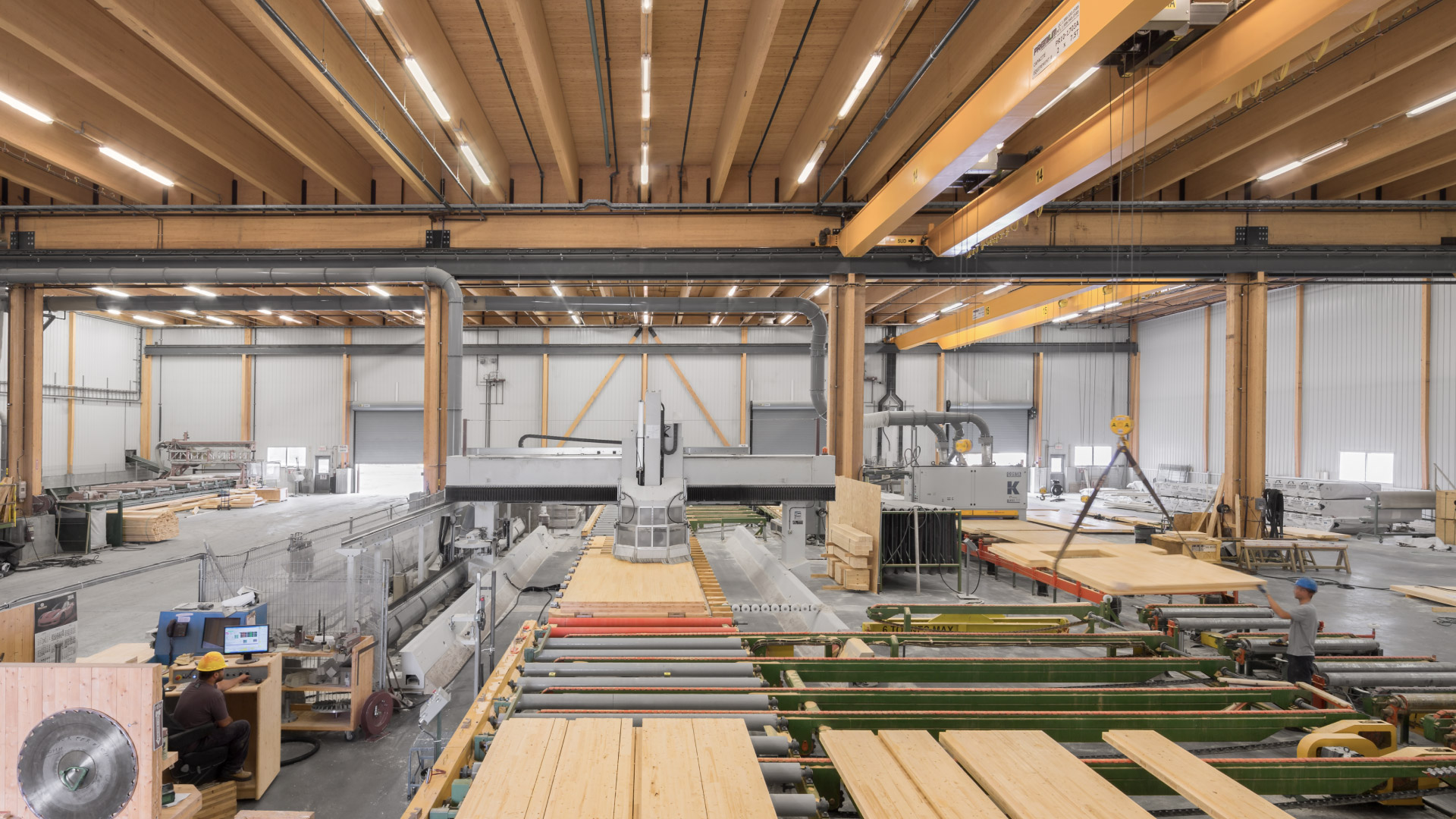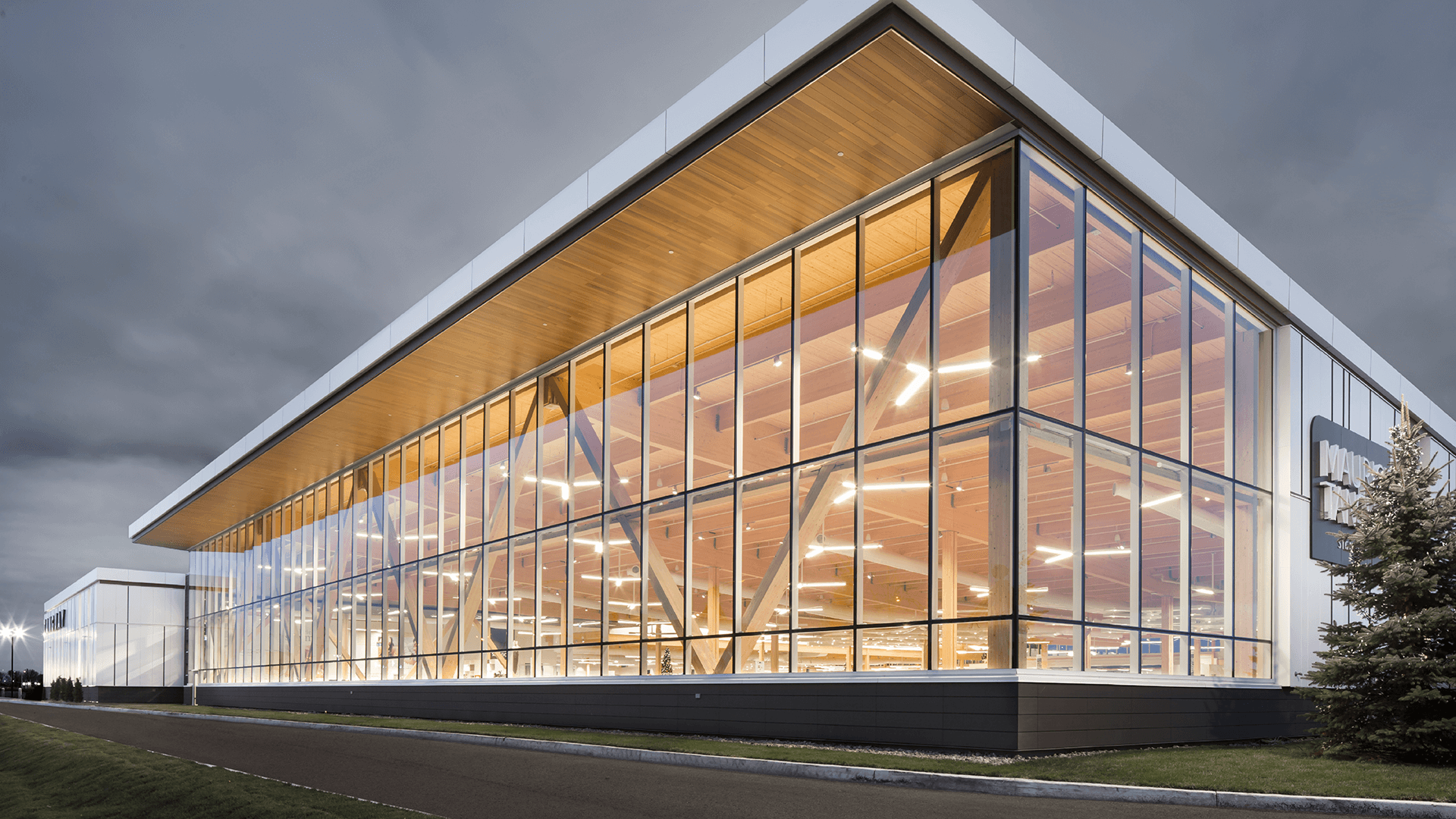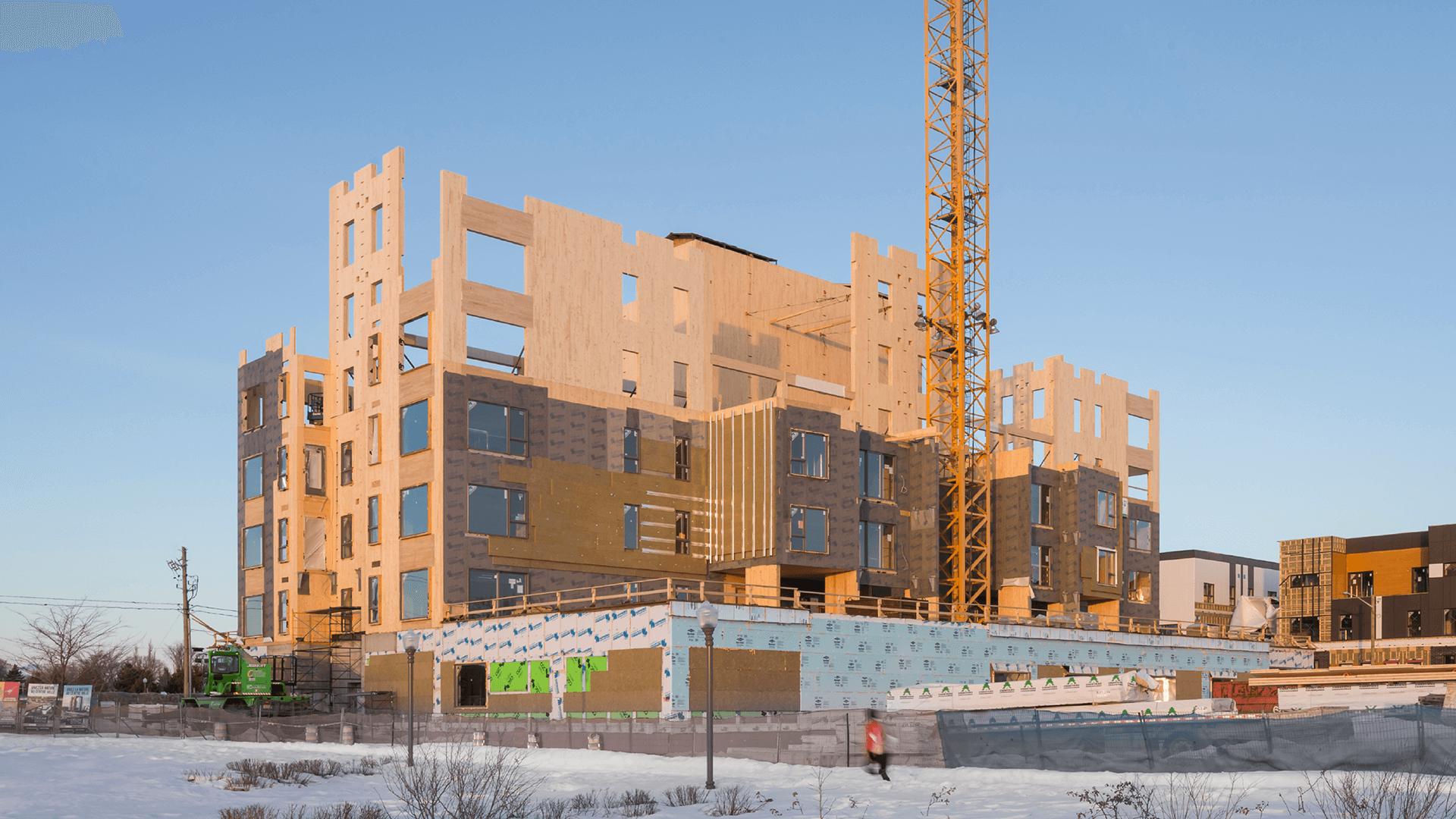 30, chemin du Moulin, C.P. 219
Lebel-sur-Quévillon (Québec) J0Y 1X0