Roads and Bridges
Chantiers Chibougamau offers a range of turnkey services covering all the steps of road and wood bridge design and construction.
Working with large scale logistics chains where every extra day—or hour—can make all the difference is our bread and butter, Chantiers Chibougamau oversees the construction of dozens of kilometers of new roads, as well as winter maintenance on hundreds of others, and the installation of dozens of bridges every year.
The culture, experience, and expertise of our team set Chantiers Chibougamau apart as a company able to meet the highest standards of quality and performance.
As Stornoway Diamond Mining Company president Matt Manson put it, Chantiers Chibougamau can deliver results that make a difference for the customer.
"We've been able to take advantage of the down cycle:
equipment was cheaper and took less time to get to us,"
he said to LesAffaires.com.
"We ordered a bridge from Chantiers Chibougamau
and 10 days later it was already up!"

– Matt Manson, president, Stornoway Diamonds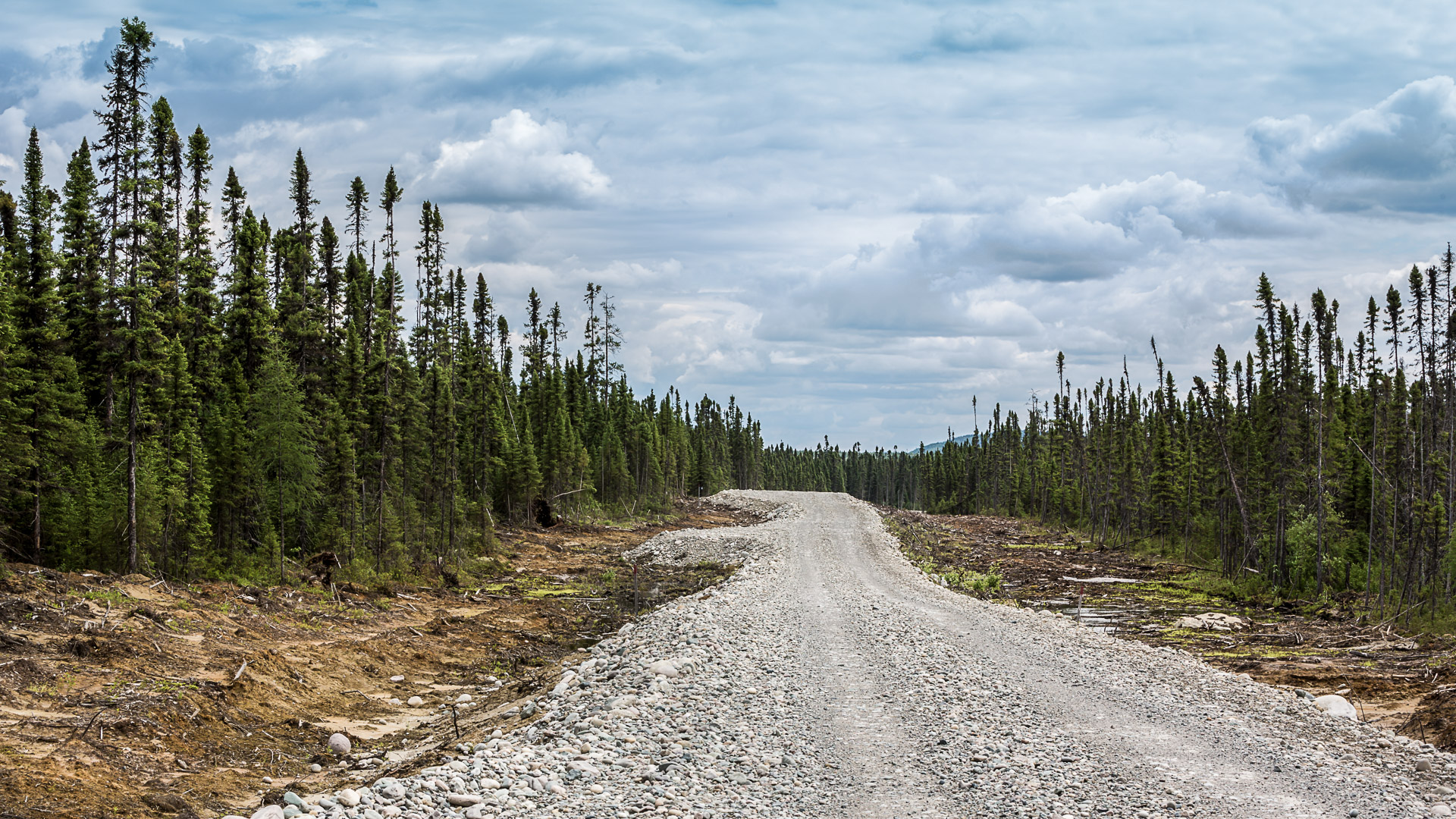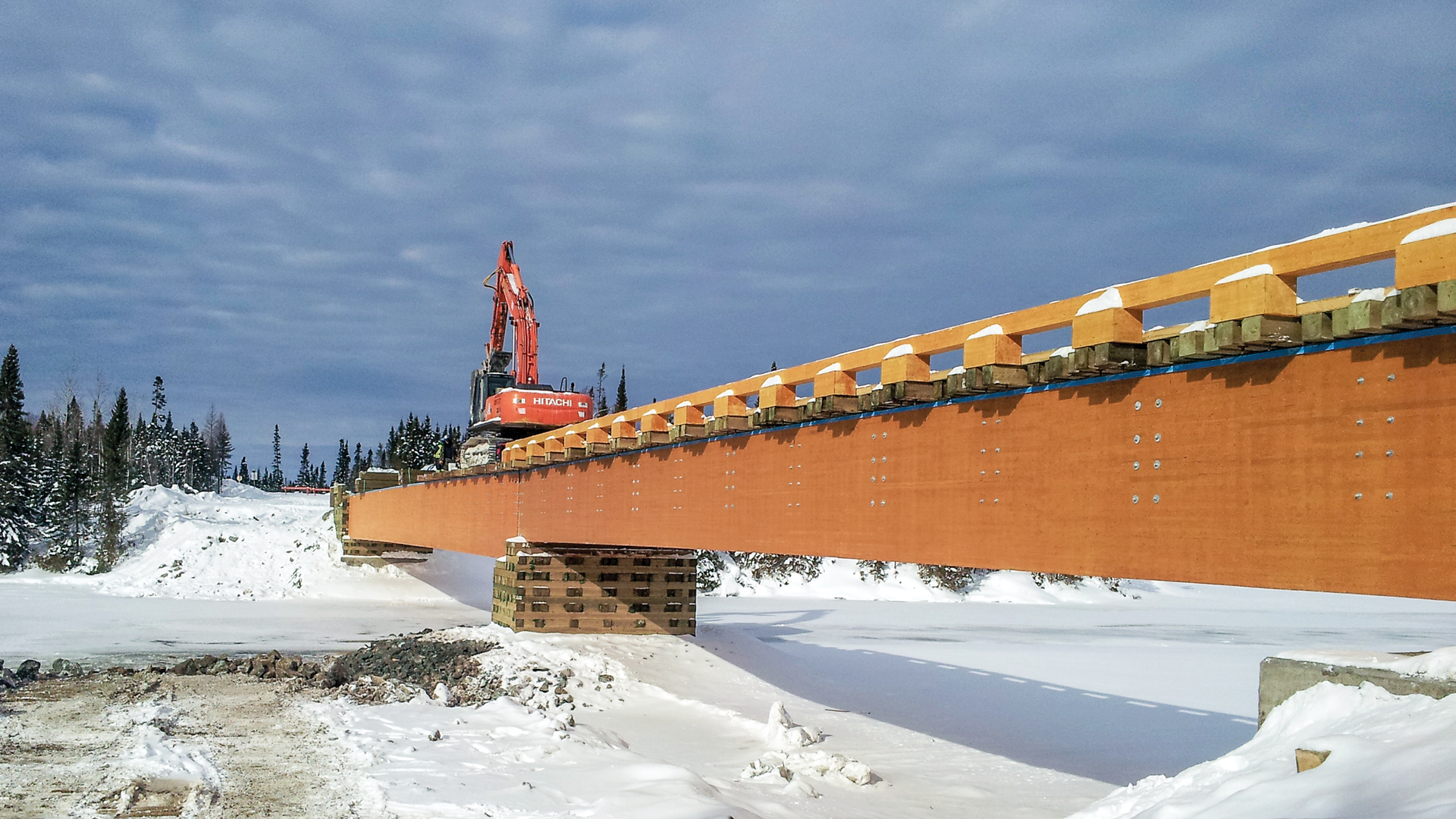 Fast
For wooden bridges 25 meters or less, the first vehicles can start crossing less than a month after the order is placed.
Competitive
Chantiers Chibougamau's customers have one thing in common: they all operate in a ruthless competitive environment. For them, every dollar and every day counts. They choose our integrated approach because it allows them to meet their most ambitious goals.
Accurate
Our hardwood and metal parts manufacturing plant is fitted with digital equipment that delivers a level of precision to within 0.1 mm. This allows us to deliver flawless products to our construction sites.
Versatile
The versatility and effectiveness of Chantiers Chibougamau's structural solutions make them ideal for the simplest to the most complex of projects. Although most often used in bridges with a clear span of up to 68 meters and able to support loads of up to 180 tons, Nordic hardwood has also been used for major structures on public roads (e.g., a four-span bridge with a clear span of 160 meters).
Seamless
Today's infrastructures have to be integrated seamlessly into ecosystems that serve many purposes, and Chantiers Chibougamau's structural solutions offer unparalleled esthetic and practical appeal.
Durable
Well-designed wooden bridges (i.e., where structural components have no direct contact with water) are built to last—as evidenced by the many covered bridges still in operation today after more than a century of use.
Eco-friendly
Since hardwood is a carbon-negative material and Chantiers Chibougamau's products are the result of rigorous environmental practices, our bridges actually help improve the carbon balance of customers who choose them.
Solutions built for the industry,
by the industry
A comprehensive, integrated approach
Chantiers Chibougamau builds bridges for all vehicle and load types, at very competitive prices and in time frames of just a few weeks. Using light equipment, we can access remote locations and perform seamless installations while avoiding unpleasant surprises.
Chantiers Chibougamau, which holds CEAF certification, complies with all legal requirements in its area of operations and is extremely committed to protecting our natural environment.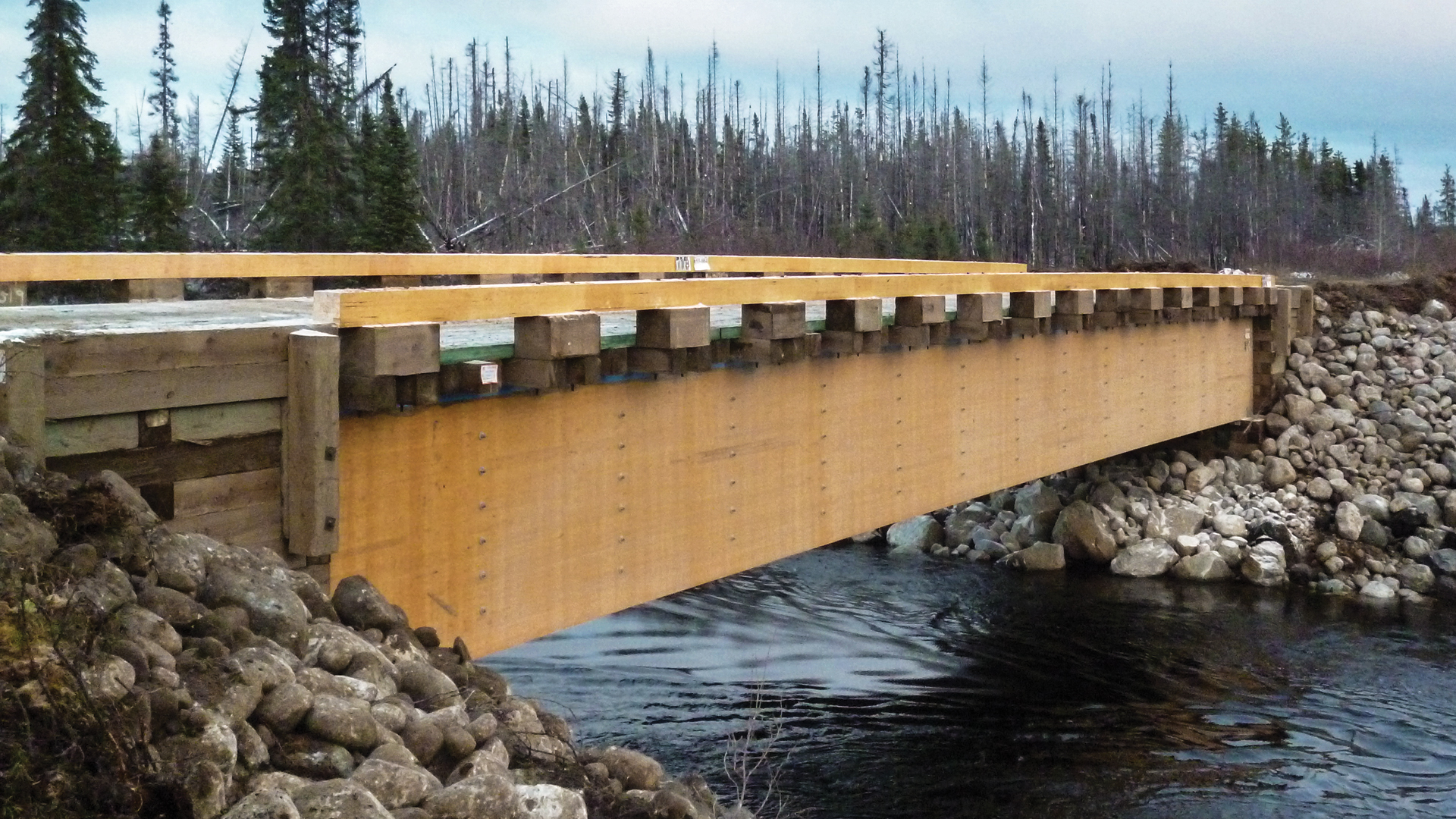 Analysis of site and establishment of an optimal solution
Ground survey and bathymetry
Site assessment and evaluation of available granular materials
Road profile measurement
Optimization of waterway right-of-way
Structural design and specifications
Structural analysis and modelling
Structural design
Manufacturing and delivery
Glulam beam manufacturing and caisson assembly
Application of protective sealant
Delivery to site
Installation
Site preparation (excavation, abutment installation, etc.)
Installation of superstructure and connection to abutments
Installation of struts, curbs and deck
Completion of bridge approaches
Preparation for use
Submission of signage notification
---
Made-to-measure solutions
Our bridge solutions can be adapted to meet your specific needs. For example, we can accommodate the needs of the mining sector by designing bridges with bigger usable widths that can accommodate larger concentrated loads. We also build recreational bridges for smaller loads, such as on snowmobile paths.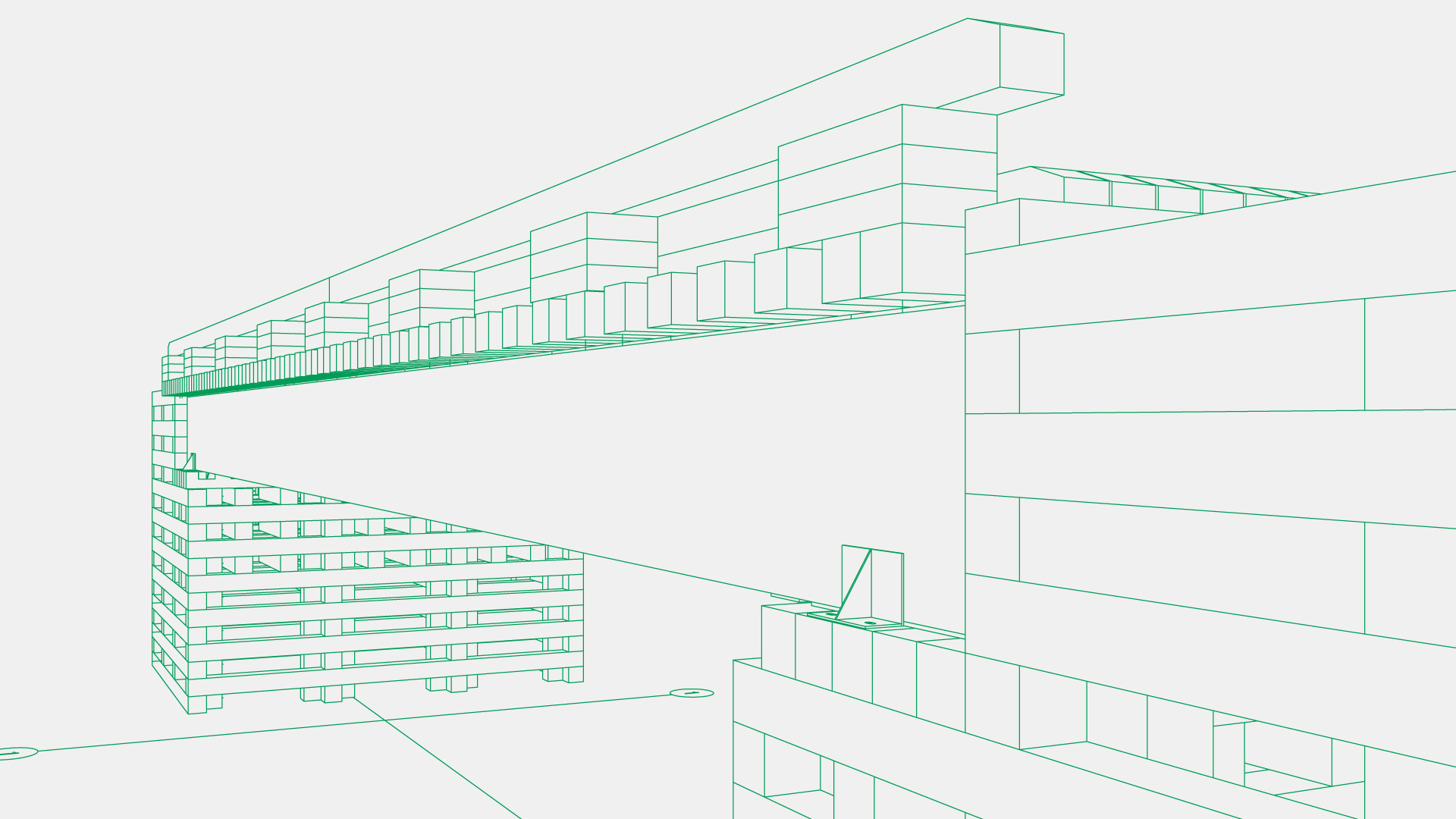 "We've been able to take advantage of the down cycle:
equipment was cheaper and took less time to get to us.
We ordered a bridge from Chantiers Chibougamau
and 10 days later it was already up!"
–Matt Manson, CEO of Stornoway Diamond Corporation,
in an interview with lesaffaires.com.